Game Changing Electric Cargo and Electric Folding Bikes
Formed in 2011, based in Taipei, Taiwan, Tern gained devotees by offering some of the best folding bikes available.  Today, Tern impresses with highly innovative electric cargo ( GSD and HSD ) bikes and electric folding bikes ( Vektron ).  While many electric cargo bikes are "big" (sometimes that can be good), Tern bicycles are the same length as a regular bike – so they fit on a bike rack and are quite easy for anyone to handle.  While not strictly "folding", Tern electric cargo bikes have a handlepost that folds – allowing one to fit it inside a small SUV, an elevator or a closet.  Yet, it still can carry up to 400+ lbs of passengers and cargo.   Re-think electric bikes with a Tern GSD, HSD or Vektron.
Tern Name, Background, and Philosophy
Tern named their company after a small, lightweight bird that mates for life and holds the world record for the longest migration. Tern is working to build a sustainable future based on a core belief that the bicycle—the ultimate high-efficiency vehicle—is central to that vision. Tern bikes bring together all the things people need – to allow you to drive less and ride more. 
Smart Bike Designs and Intelligent Accessories
In addition to offering some of the absolute coolest electric bikes, Tern follows up by delivering a comprehensive line of smart accessories that make your Tern bicycle even more useful.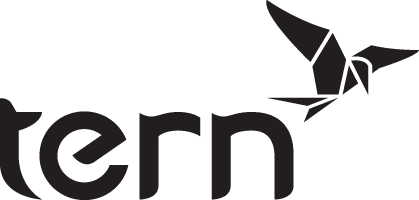 Tern GSD Gen2
LIMITED UNITS IN STOCK NOW
( and… accepting pre-orders for more incoming units )